Casual Desktop Game is now on Steam!
---
Casual Desktop Game has reached version 0.8
The changes include:
Integration with Steam (freeware, no costs for you)
New tools: Holy Handgrenade, Soldier and Laser Gun
New server host
Some small bugfixes
The game is not yet published on Steam, but you can view the shop page already, as it is still in "soon available" state. It might be fully available in about three weeks.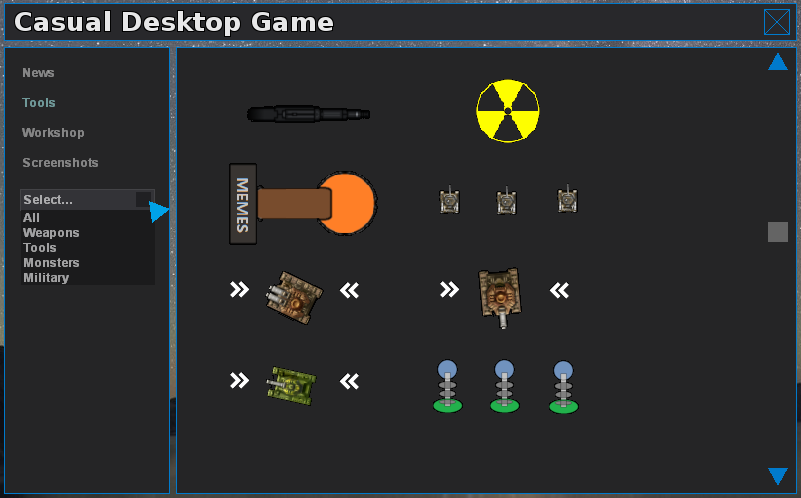 What is planned?
Integration with Steamworks in order to host tools
Integration with Steam Community in order to share screenshots
I hope you guys like it and have fun using it.
The game is available under the following link on Steam:
For those who don't know what CDG is: It's a remake of the ancient Desktop Destroyer with the difference that you can create your own tools via AngelScript and download new tools from the Workshop.
Cheers