Version 0.4 introduces laser mechs
---
Version 0.4 has been reached and a laser mech entity comes along with it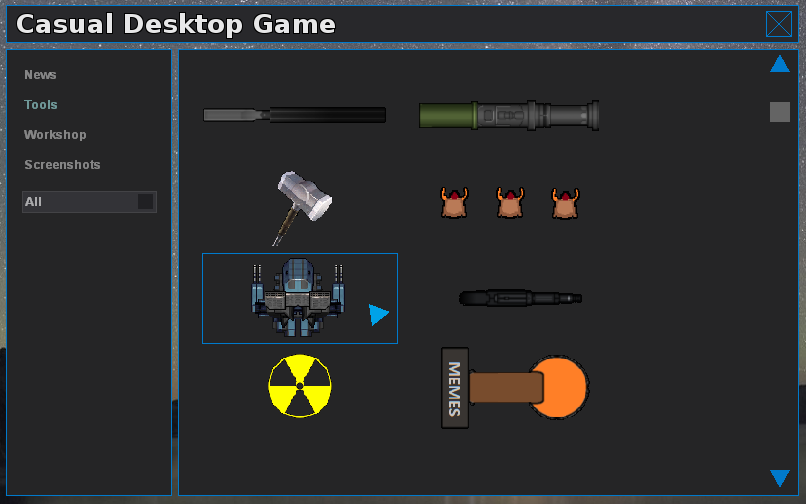 Today a new version has been released and it mainly introduces a new entity: The laser mech.
As you can see it walks around and when a possible target is nearby it approaches it and then attacks it if close enough. It releases a storm of lasers upon its target which are very strong. Now you can have some battles between laser mechs, tanks and tesla towers. More entities are about to come...
Have fun passing time with this little game. :-)
Constructive critizism is, as always, appreciated.
Files
Casual_Desktop_Game_v0.4.zip
22 MB
Apr 19, 2018